Posts for: December, 2018
By Mark J. Gleckner, D.M.D.
December 13, 2018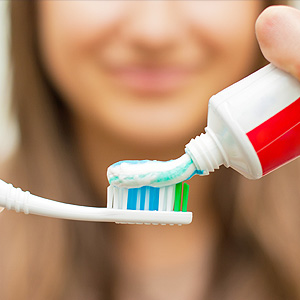 Confused about which toothpaste to buy? You're not alone — we're all regularly confronted with multiple choices when we shop.
But you can simplify your decision-making process by first remembering that toothpaste has one main objective: helping to break down and remove dental plaque when you brush. Plaque is a thin film of bacteria and food particles that if you don't remove through brushing and flossing could trigger tooth decay or periodontal (gum) disease.
Toothpastes contain abrasives and detergents to help make this possible. Abrasives like hydrated silica are gritty substances that work with the mechanical brushing action to loosen plaque. Detergents (usually sodium lauryl sulfate) help loosen and break down particles on your teeth that won't otherwise dissolve with water alone. The combination of these ingredients and daily brushing action enables you to remove a substantial portion of plaque from your teeth every day.
These ingredients (along with others to retain moisture and bind everything together) are the foundation of any toothpaste. There are other additives, however, that you may also want to consider. The most important is fluoride, a naturally-occurring chemical proven to strengthen enamel against tooth decay. If you're interested in a brighter smile, you can also look for bleaching agents that may help whiten some enamel staining. And, of course, there are various flavors to suit your taste.
You'll also want to pay attention to ingredients if you have special concerns. If you have sensitive teeth, your dentist may recommend particular brands that help reduce discomfort. You'll also want to be on the lookout for ingredients that you may be allergic to like the aforementioned sodium lauryl sulfate or flavors like cinnamon. Be sure to read the ingredients label if you have known issues with certain substances.
And while you're reading the packaging look for one more thing — the American Dental Association Seal of Approval. This seal means any manufacturer claims for lower occurrences of cavities or other effects by that toothpaste have been independently verified.
It can be overwhelming amid all the product messaging to decide which toothpaste is right for you. But by knowing these basic facts about toothpaste, you can feel more confident choosing the right one to help keep your teeth and gums clean and healthy.
If you would like more information on oral hygiene products, please contact us or schedule an appointment for a consultation. You can also learn more about this topic by reading the Dear Doctor magazine article "Toothpaste: What's in it?"
By Mark J. Gleckner, D.M.D.
December 03, 2018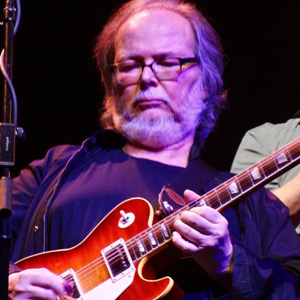 Fans of the legendary rock band Steely Dan received some sad news a few months ago: Co-founder Walter Becker died unexpectedly at the age of 67. The cause of his death was an aggressive form of esophageal cancer. This disease, which is related to oral cancer, may not get as much attention as some others. Yet Becker's name is the latest addition to the list of well-known people whose lives it has cut short—including actor Humphrey Bogart, writer Christopher Hitchens, and TV personality Richard Dawson.
As its name implies, esophageal cancer affects the esophagus: the long, hollow tube that joins the throat to the stomach. Solid and liquid foods taken into the mouth pass through this tube on their way through the digestive system. Worldwide, it is the sixth most common cause of cancer deaths.
Like oral cancer, esophageal cancer generally does not produce obvious symptoms in its early stages. As a result, by the time these diseases are discovered, both types of cancer are most often in their later stages, and often prove difficult to treat successfully. Another similarity is that dentists can play an important role in oral and esophageal cancer detection.
Many people see dentists more often than any other health care professionals—at recommended twice-yearly checkups, for example. During routine examinations, we check the mouth, tongue, neck and throat for possible signs of oral cancer. These may include lumps, swellings, discolorations, and other abnormalities—which, fortunately, are most often harmless. Other symptoms, including persistent coughing or hoarseness, difficulty swallowing, and unexplained weight loss, are common to both oral and esophageal cancer. Chest pain, worsening heartburn or indigestion and gastroesophageal reflux disease (GERD) can also alert us to the possibility of esophageal cancer.
Cancer may be a scary subject—but early detection and treatment can offer many people the best possible outcome. If you have questions about oral or esophageal cancer, call our office or schedule a consultation. You can learn more in the Dear Doctor magazine article "Oral Cancer."